PassREg


Passive House Regions
with Renewable Energies

A project supported by Intelligent Energy Europe triggering the successful implementation of Nearly Zero Energy Buildings throughout the EU. 14 Partners, 11 Countries, 3 Years, 1 Goal: Supporting the growth of Passive House regions towards an EU energy revolution.
The PassREg project ended in April 2015 and all the deliverables, important best practices and related resources can be found here.





---
PassREg Brochure: Defining the Nearly Zero Energy Building

Passive House + renewables - Municipalities lead the Way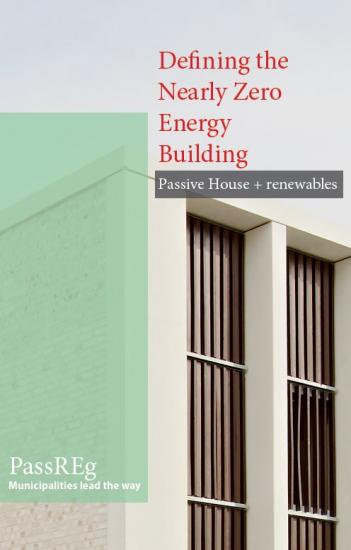 An output of the PassREg project was the creation of an accesible informational brochure that informs of the successes of the PassREg regions and most importantly, provides strong examples of how municipalities can implement NZEBs through the use of Passive House and renewables. The brochure is ideal to be shared with local politicians and relevant municipal representatives in assisting in defining the Nearly Zero Energy Building and providing compelling measures that municipalities can implement for the building sector in achieving policy goals and regulations.




---
Active for more comfort: Passive House
New edition now available!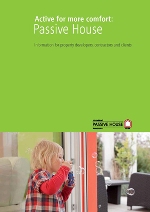 With worldwide distribution, Active for more comfort: Passive House, is a classic work presented in the lobbies of countless Passive House professionals. Now more international than ever, this edition includes clear explanations of Passive House basics along with brand new material on topics such as:
energy retrofitting
non-residential Passive House Buildings
Passive House in warm climates
the use of renewables
A new chapter now also documents the winners of the 2014 Passive House Award!


Download your copy or browse through the brochure online
Download a copy in Bulgarian
---
Accolade for world-class architecture in Passive House Standard

Seven projects receive international Passive House Award

Aachen, Germany. Building with an eye to energy efficiency is not only cost-effective, it can also augment architectural design. This has been proven by the winners of the 2014 Passive House Award. Six buildings and one region were honoured at the International Passive House Conference in Aachen. Read more
---
Award for Heidelberg Passive House district visible in cityscape

Plaque affixed to a Kindergarten in the "Bahnstadt" quarter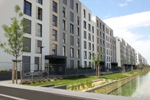 Heidelberg, Germany. Heidelberg's Bahnstadt is the world's largest Passive House district – recently awarded the 2014 Passive House Award at the International Passive House Conference for its exemplary nature. More than one hundred projects entered to compete in a total of six categories. The Bahnstadt district was far and away the favourite in the "region" category. The official award plaque has now been affixed to a kindergarten in the district, thereby making the international recognition visible to passers-by within the cityscape itself. Read more
---
Component guidelines for cost-optimal Passive Houses and EnerPHit retrofits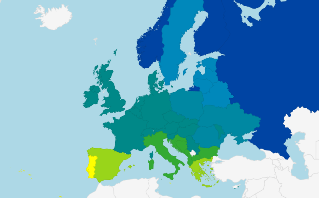 An interactive map, developed by the Passive House Institute, now provides a detailed overview of components required to achieve a Passive House / EnerPHit building in regions across Europe. Move your mouse over a country to display that country's climate zone(s). A click will reveal detailed component guidelines. These guidelines address building envelope and building services components, including renewable energies. Links to realised examples provide insight into successful solutions and contact details of the design team involved. With this information at hand, you can start planning your Passive House with the PHPP. The map is available on Passipedia / Go to Map
---
Passive House experts provide solutions for energy revolution

2014 International Passive House Conference programme published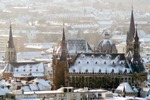 Darmstadt/Aachen, Germany. When it comes to energy use, it is most sustainable to focus on efficiency first. With Passive House, this is also cost-effective. Practical examples of this approach will be presented by experts from around the globe during the 2014 International Passive House Conference and framework programme, to be held from 23 - 27 April in Aachen, Germany. Read more
---